League of Legends is an very social game that hinges on communication and interaction, and that's reflected in the viewing experience as well. Small e-sports bars and cafes provide a great compromise to those without the adequate resources or time to attend live events by providing a venue for them to enjoy the games in a social setting.
What's Missing
I'm generally averse to using personal anecdotes to support my argument, but this one is relevant to explain the motivation behind this idea and because it's hard to quantify or rationalize particular experiences. I was an avid League of Legends player long before I started following the competitive scene. Having no prior interest in e-sports, I was dismissive of the idea that watching people play a game was comparable to playing the game myself in terms of entertainment. However, my friend introduced me to Moscow 5 during Season 2 and I was struck by a team of extraordinary and dedicated players performing at the highest level for their fans, accompanied by professional commentary. I have been following the professional scene since, tracking my favorite players and teams, discussing strategy and organizational decisions, slowly transitioning from a gamer to a fan. I believe that many of the current fans went through a similar transition in their view of the game because our culture has no precedence for a phenomenon in the same scale like League of Legends.
The production value and content of professional e-sports has rapidly improved over the past few seasons and the infrastructure that exists today for the viewer experience is logistically very stable, because the large majority of viewers experience the various competitive leagues through online streams. I was fortunate enough to visit PAX Prime 2013 with a few friends, and we decided to catch a few games live. I approached the event with some skepticism because I imagined it to be loud and crowded, and technically, my assumptions were accurate. It was crowded, full of passionate people that appreciated the game as I did, something that's hard to feel through Reddit and Twitch chat. It was loud, casters and spectators reacting to amazing plays, crowd cheering for players and teams as they came on stage and post-interviews, and the constant buzz of people talking, discussing with the vibrancy that's impossible to detect through a computer screen. I was fortunate enough to visit subsequent live events, but I believe that the majority of current viewers either don't have the resources or time to attend these live events.
The League of Legends fan base is enormous and competitive leagues have reached the viewership where pursuing small business opportunities to leverage that interest is not only financially profitable, but beneficial to developing the e-sports culture. This includes transforming traditional venues to support e-sports, or creating new ones to specifically target the audience. Few examples of these include movie theaters streaming major tournaments for their limited duration, and events at arcades or other venues with overlapping target audiences. However, the most talked about concept is e-sports themed bars or cafes and LAN centers because there is reasonable demand for them and the model has been successful for bars like Meltdown in Europe.
The Seattle Case Study
While e-sports bars have recently gained traction in Europe, the same success hasn't translated to the United States. While this makes sense due to a combination of factors such as lower drinking age, better access to public transportation, higher population density, and more cultural support for the scene that exists in Europe, there are niche areas in the United States that could support the introduction of e-sports bars and cafes. This includes cities like Seattle and Boston that have a reputation for endorsing e-sports and having a gamer culture due to the large presence of technical colleges and industries in each city.
Location: The Seattle metro area hosts the Penny Arcade Expo, the original gaming convention as well as the Dota 2 grand finals of the International every year. Assuming a reasonable correlation between a gaming culture and the number of technical companies, Seattle being the home to Amazon and Microsoft, as well as a multitude of other software firms and start-ups indicates a large amount of nerd credibility. Being home to Starbucks and a large number of micro-breweries, Seattle also has a sizable population of cafes and bars throughout the city. Intuitively, it's an ideal place to start an e-sports bar or cafe in the United States.
Logistics: First, let's consider the size of the gaming community in the region. According to the recent census, there are approximately 1 million people between the ages of 15 and 34 in the Seattle metro area. Let's assume that 2% of males within that age range are e-sports enthusiasts. The League of Legends infographic released in 2013 claims that over 90% of League of Legends players are male. Assuming the same applies to the number of e-sports enthusiasts, we can estimate the number of female gamers. Finally, one criticism of e-sports as the focus of a bar or cafe is the idea that members of the gaming community are much less social than average sports fans. While I believe in the argument that more introverted people would prefer to play videogames, I disagree with the claim that the gaming community is less social, especially if the context of the gathering has elements they're passionate about. Let's then assume that 25% of e-sports enthusiasts are social enough to consider travelling a short distance to share the experience of e-sports with others. This leaves, as a conservative estimate, 3000 people in the area willing to socialize at a bar or cafe with the context of enjoying e-sports.
Next, while I have no experience in restaurant management, with some basic research and assumptions, let's consider the financial implications of running a bar or cafe. The rental rate in relevant areas known for the bar and cafe culture like Belltown and Capitol Hill is between $20-40 per sq. feet per year. If a 2000 sq. foot space is considered, the occupancy costs per year including rent, property taxes and insurance is approximately $100k per year. Next, the controllable expenses include payroll and benefits, operating costs, music and entertainment, marketing and other general expenses. Assuming 2-3 employees including bartender, waiter and maybe busser, paid at $15-20/hr would result in about $80-120k for payroll and benefits, with another $30-70k for the remaining controllable expenses. The total adds up to somewhere between $250-300k per year for occupancy and controllable expenses. For the bar to break even, they would have to be open for 6-8 hours, and serve 10-15 people per hour, collecting $10-15 profit per person. With proper marketing and available options for viewing and playing games, and drawing from the 3000 e-sports fans proposed in the previous section, the bar will have more than enough clientele among the rest of the community to make good profit over the year.
Interview with Aaron Oak
Aaron Oak is the founder, co-owner and director of Gosu, an e-sports bar he hoped to start up in Seattle late last year. Despite the enormous support from the community, he was unable to continue pursuing the project due to some issues with investors. I spoke with him recently about his motivations and aspirations for the bar and his experience with the community.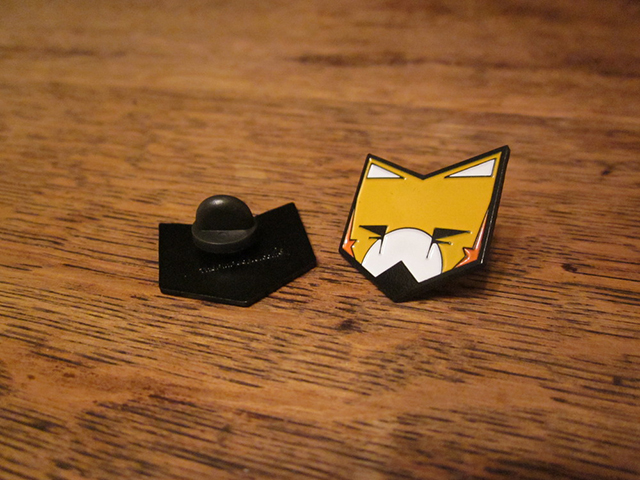 I know you as Aaron Oak, the man who attempted to open an e-sports bar in Seattle last year. Can you tell me more about your background and what led you to pursue this project?
--- I got into e-sports when I was young, much like most people do. I played Counter-Strike professionally when I was 15 and ended up moving into Halo PC, even Starcraft, before deciding to take up Graphic Design and retired from e-sports. I've been doing design for about 8 years now, and I was working at a small start-up when barcraft started up in Seattle and I thought it got big so quickly that it deserved its own space. I ended up getting laid off and it just seemed right for me to go pursue it and see what happens.

Was this decision a moment of epiphany or something that grew over time and how did you go about pursuing it?
--- I told my girlfriend, "Let's put up this Indiegogo campaign to see if it goes anywhere, let's do it." It actually failed miserably, but there was still a great deal of community feedback, but we just didn't have the network to go and do a campaign yet and we learned it along the way. We had a few investments, but a year into it one of our major investors backed out due to family issues and so I gave up on it and went to work at Microsoft as the main UI designer for Project Spark. 6 months into that, we got another investor and then recently he had to back out because he had a company in China that he got really busy with, so we've had a whole series of unfortunate events. Now I'm just consulting for other people who want to do this sort of thing, while working full time at Disney now.

I looked through your proposal and you had a lot of logistical detail mapped out, but how you imagine running in your head with times open, games offered and so on?
--- We initially had a fairly big vision for the space; it wasn't just a bar. We were going to have computers, and give it all the elements of a LAN center to fill up the time during the day, and evenings would be more of the e-sports bar style venue. There were a few ideas about the clientele, we actually had Oskar who was the founder of barcraft on our board of advisors and he was helping us identify the members of the community and that's who we were aiming it towards. But beyond that, we weren't actually sure. It was this untested thing, like no one had done it at the time. Now there are quite a few of them globally, but when we first started planning this we had no way of knowing what to expect, where to put it, or even how much money we would make from it. These were all things we had to pull out of thin air.
Going off that, I saw that your initial Indiegogo campaign had a goal of $125k. Could you break down the costs and tell us about the early process?
--- We actually have a friend who owns a bar in capitol hill and he was able to give us rough estimates to start up the bar which came down to about 60k. The remaining gave us some headway into operating costs and other expenses for a few years. Initially we looked for funding through my family and my girlfriend's family, and found connections through them for finding other investors. That number 125k actually fluctuated quite a bit. The rent for 1500 sq. feet ended up being about $4000 a month. We would primarily run the bar and pick up a few part time employees along the way. The rest of the costs came from stocking the bar and food, and we also decided not to do hard alcohol. So we initially started with a LAN center and had to scale it way down from that initial goal and start with something super lean.
Did you ever consider sponsors or organizations to help you get started financially?
--- We did a little reaching out to companies like SteelSeries and Razer just to see if we could drive down the costs of computers and peripherals, but no one was really interested until they saw a proven model. It's definitely gained more support now that bars like Meltdown in London are getting big, and that would help now with getting sponsors on board.
I read in one of the articles that Riot reached out to you and offered support and advice. Could you go into detail what they offered, was it marketing and support with events or more?
--- There are a lot of people who have dealt with Riot and they have a lot of exclusivity...stuff. If Riot is going to be part of your venue, then DotA and MOBAs can't be associated with your venue. They kind of reached out initially as community support, with swag we could hang out and letting them know when we were running community event and they would send us stuff. But we ended up trying to distance ourselves from them and other companies because we didn't want to be tied down to anyone. We focused really hard on making it a community center and wanted to support all e-sports.
What were the primary e-sports were you going to focus on?
--- League of Legends, DotA 2, Counter Strike, Starcraft, and we were really open to the community suggestions. We were going to run Twitch 24/7 in our downtime with popular streams or content. I was keeping my eyes on the League of Legends season, and DotA tournaments, but otherwise Twitch streams primarily.

A huge criticism of e-sports bars is that there isn't enough consistent content to base a business around. Do you have any comments on the matter?
--- I would agree to an extent. I would say that for our nights and weekends, we should have enough. But if we were planning on running during the day, then maybe you'd get an assortment of streamers playing various games. We probably won't have VODs to run all day every day. Nights we would do differently, by having a feature of that evening, everything else would be like general gaming content.
E-sports fan base in the United States is huge, but in many ways it's such a niche culture. Do you think the lack of mainstream awareness of this phenomenon is a major obstacle in the development and growth of e-sports?
--- I think e-sports is growing at a respectable rate, especially since we just got the International on ESPN which is a huge deal. But, I think the problem is that it's stuck at a certain age. In general ages 30 and below is the crowd that's going to get e-sports. Anyone above that, and unfortunately most of the people who have money that can invest in it don't know about and have trouble understanding the community. And I don't think we're too far off, probably only 10 years away from it exploding. That was the biggest hurdle we faced, I had a lot of people like building owners that I had to pitch our project to who were going, "Oh so you want to make a Dave & Buster's?" and we were like no...this is a very different community. It took a lot of pitching to get the idea across.
So along those lines, you said you had to convince family members to invest, what triggered them to believing in the idea?
--- A lot of it was the numbers...just showing the numbers like 72 million registered players for League of Legends, that's a big thing to show someone. When I showed my girlfriend's dad the clip of the crowd during the play at International 2 where everyone was just freaking out. He had no idea it would be that big and so many people would show up just to watch video games.
I really admire you for the risks you took and effort you put into pursuing this project. I'm currently in a similar situation. Do you have any advice for people like me or anyone who wants to follow down the untested path of e-sports?
--- If you have any doubt about what you're doing, it will destroy you. During the time that we worked on Gosu through our two years, the worst hurdle is hearing bad news and then doubting yourself and what you're working on. There are multiple times we could have quit in the years we were working, but we kept pushing forward and managed to get more investment. You just have to stay as persistent and optimistic as possible.
Final Thoughts
I wanted to thank Aaron for taking the time to speak with me. Like him, there are countless people involved in the community that are pioneers for the e-sports industry and their experience is invaluable. As for the viability of e-sports bars or cafes, I believe that with the proven success of e-sports bar franchise like Meltdown in Europe will help make the case for individuals, sponsors, and other large businesses to invest in the idea, but the community support is indisputable and the market reasonably profitable depending on location.
Sources
Seattle Demographics: http://www.wolframalpha.com/input/?i=seattle+metro+area+population+pyramid
Restaurant Rent Costs: http://www.loopnet.com/Washington/Seattle_Restaurants-For-Lease/
Staffing Info: http://www.foodservicewarehouse.com/education/restaurant-management-and-operations/how-to-determine-what-staff-you-need/c27996.aspx
Example of Expenses Breakdown: http://www.restaurantowner.com/RN_1.pdf
Alcohol Sales Profit in Bars: http://blog.foodservicewarehouse.com/how-to-price-alcoholic-beverages-in-your-bar-or-restaurant/
Gosu Website: http://www.gosuseattle.com/faq.html
Indiegogo Campaign: https://www.indiegogo.com/projects/gosu-seattle-s-first-esports-lounge
Aaron Oak: http://www.aaronoak.com/